By Jim Pruner

Built For Northern Motorcyclists
As a born and raised Canadian whose day job consists of pulling wrenches at a diamond mine up in the sub-Arctic half the year, it's safe to say that I'm an expert on the subject of cold weather and how to deal with it.
This Fieldsheer Hydro Heat Textile jacket is a fantastic tool to include in your cold weather toolbox.
When WBW was approached by a Fieldsheer representative named Ray Cruz about doing a review of their Hydro Heat Textile Jacket I took one look at it online and suspected I would love it. I was right.
I've been impatiently waiting in vain during our unusually cold Spring weather for a heated vest to show up from Tourmaster to review, so this was perfect timing on Ray's part. He must have heard my teeth chattering all the way down in California while I've been riding around in below freezing temps, eh?
Shopping Now? We Recommend:
webBikeWorld has worked closely with Amazon over the years to provide our testers with products to review. In addition to being a great site to shop from, they're also a great partner.
Amazon
Free shipping (with Amazon Prime)
30-day return policy
Excellent selection
Competitive pricing
First Impressions
When you pick it up the jacket feels heavy but not too heavy and the D600 Heavy Duty textile outer shell is smooth, soft and cool to the touch. The stitching is tight and sealed everywhere on the exterior and interior.
All the buttons and exterior zippers are rubber coated and feel very positive when you undo them or close them up. There's a general air of classy yet rugged construction to this jacket.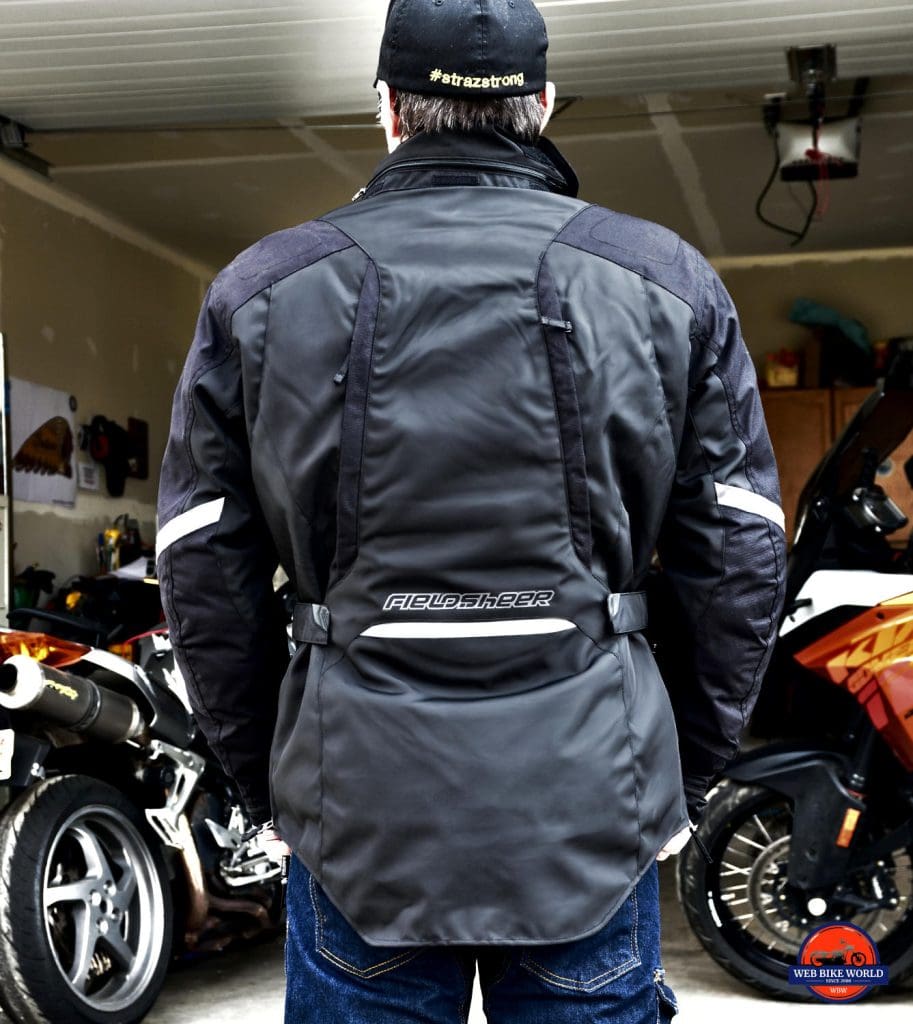 The jacket …read more
Source:: Fieldsheer Hydro Heat Textile Jacket Hands On Review: Sheer Joy In The Field