By Jim Pruner

Love At First Sight
I appreciate the finer things in life, but I love a good bargain more. I especially love one that really gives back what I demand in the way of features and performance at a low price point. The Vemar Kona is right in my wheelhouse for that reason.
That penchant might stem from my 35% Scottish and 12% Italian DNA combining to make this Italian-made Vemar Kona Graphic helmet so appealing at first glance. Genetic ancestry manifestation at its finest eh?
If that wasn't enough, the orange and black graphics package adorning the R-3P, reinforced thermo-polymer external shell matches my KTM 1190 Adventure perfectly. It's got to be fate.
Some Specs
Here are the highlights of the technical data from the Vemar website on the Kona Graphic Helmet:
SHELL
Shell made in R-3P, reinforced thermo-polymers
SIZE RANGE
VISOR
Ultra-wide viewport
Pinlock ready
Scratch resistant visor
Inner sun visor
VENTILATIONS
1 adjustable chin vent
2 front vents
hot air exhaust system
SAFETY
Bottom shape designed to actively balance neck brace safety devices.
LINING
Removable and washable comfort padding
BUCKLE
Microlock (ratcheting chinstrap)
COLORS
5 graphics options and 1 matte black
First Impressions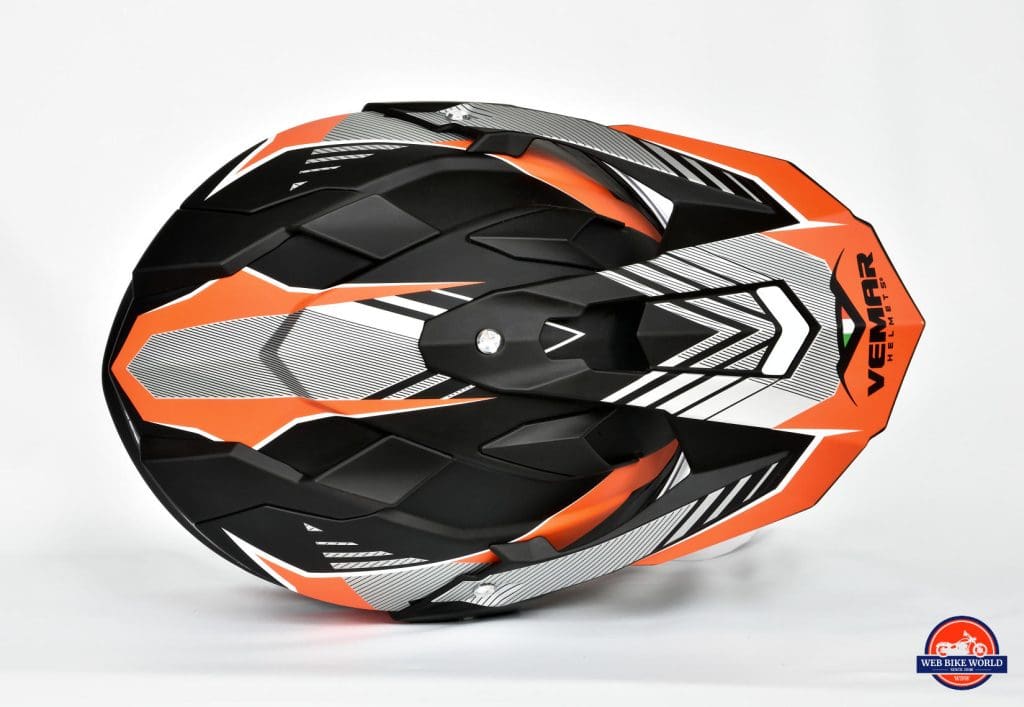 I picked up the Kona helmet and right off the bat the 3.62 lb weight shocked me. To me, this helmet is physically bordering on huge even in the Medium size recommended for my 23" head size and that may be why it seems so lightweight. The long nose design and sun peak borrowed from the off-road world has a lot to do with that.
It measures 16 inches across the longest part of the bottom and top of the helmet.
Graphics and Vents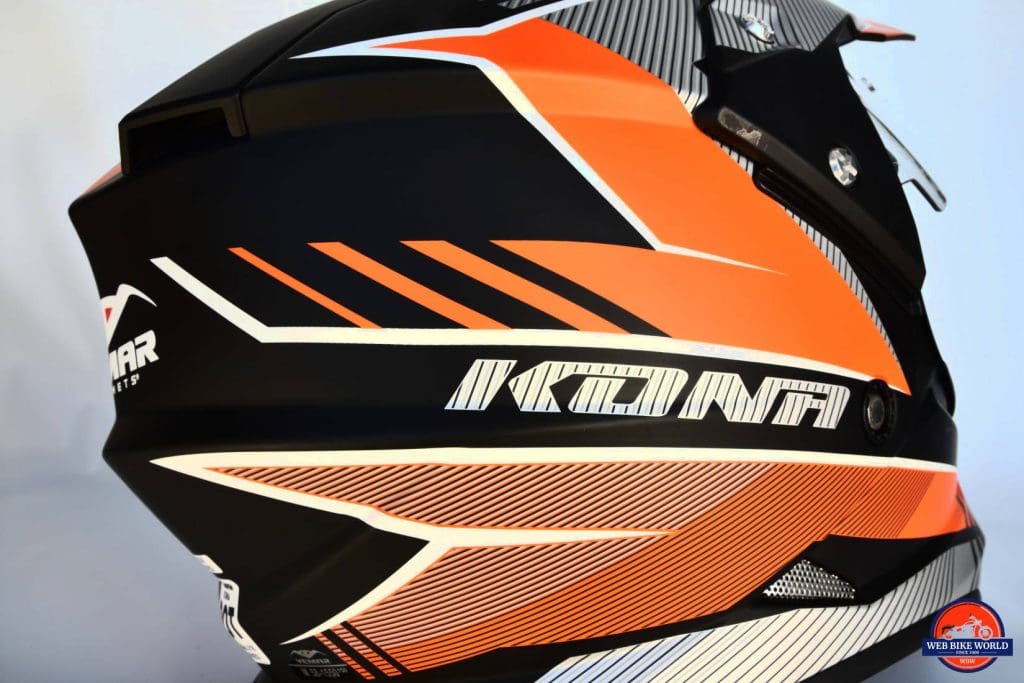 The dazzling striped patterns mixed with flowing …read more
Source:: Vemar Kona Graphic Helmet Hands On Review