By Jim Pruner

4SR: The New Kid In Town
While attending AimExpo in October I happened upon a display booth for 4SR products.
4 Street Racing is a Czech manufacturer well known in Europe on the race track and in the everyday riding gear market but is a new arrival to North American shores. After speaking at length with Jerry Nickell Sr and Junior (the father and son team from Texas who are distributing the product line here) I was eager to review some of the gear.

Jerry Sr had recently sacrificed his body in the name of testing one of their race suits when he low-sided at 70 mph. As you can see in the photos the suit held up well in a slide and Jerry was unhurt. The leather used is thick yet supple, the seams are double or triple stitched and the armor is all CE Level 2 in everything 4SR makes.

The 96 Stingray Race Gloves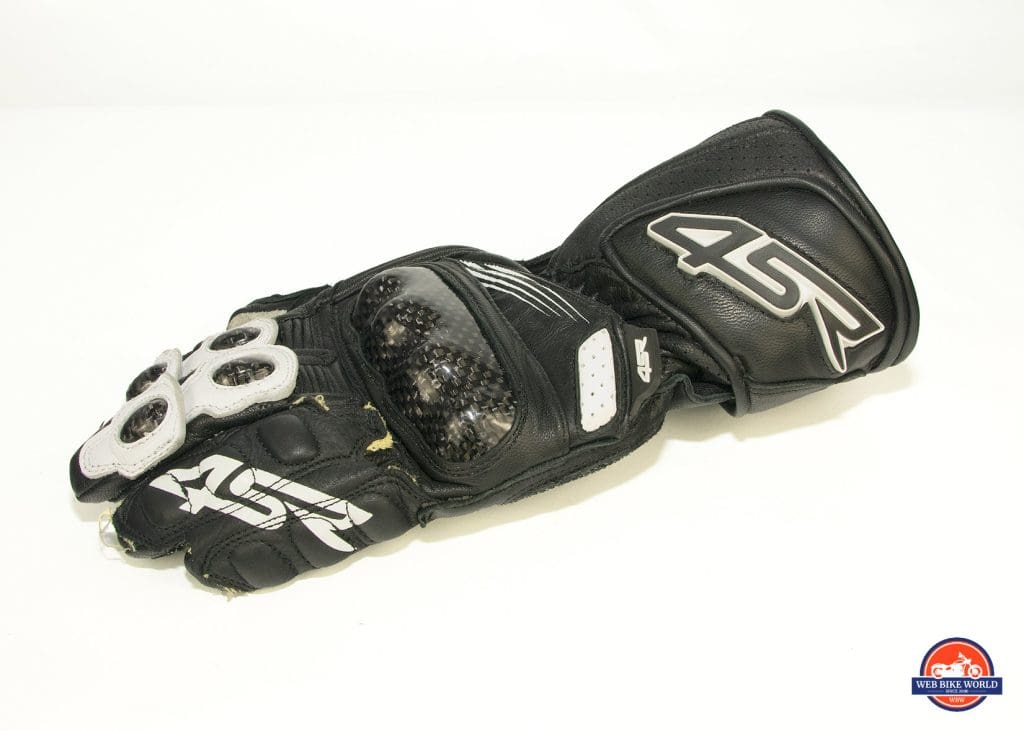 The Nickels happily presented me with a pair of 96 Stingray gloves to review. These are arguably the best and most expensive ($190) racing gloves in the 4SR lineup.
First Impressions
Carbon Fiber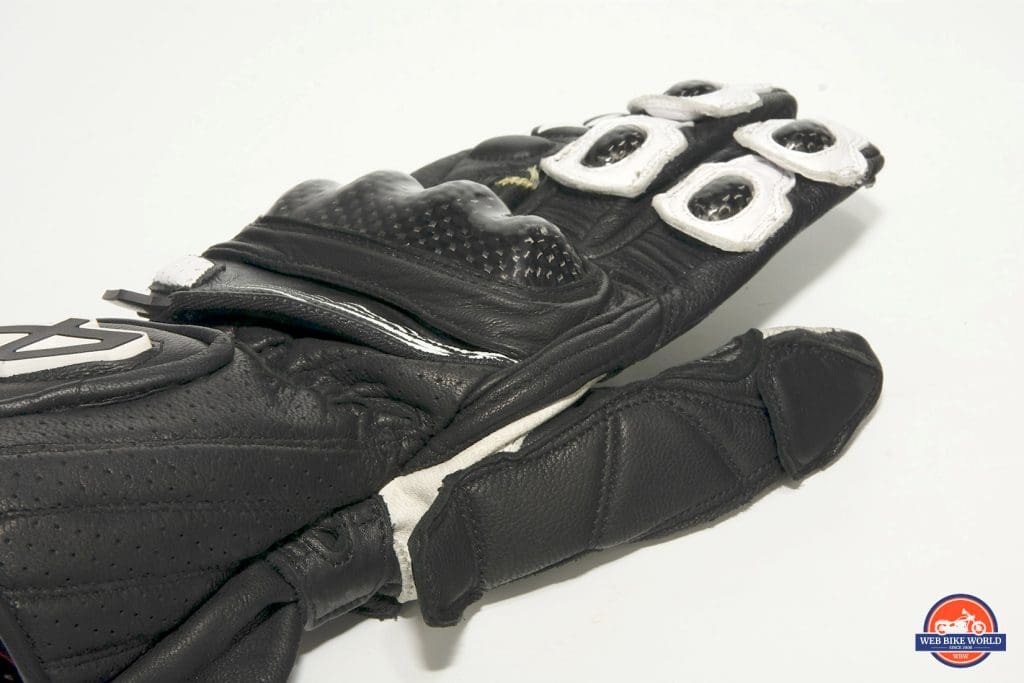 The knuckle area has hard resin-covered carbon fiber armor along with peanut sized caps over the finger joints of the first and second digits. I love the look of these purely white on black gloves, but adding in the carbon fiber makes good seem even better.
Weightless
I didn't bother weighing the 96 Stingray because they're virtually weightless thanks …read more
Source:: 4SR 96 Stingray Racing Gloves Hands-On Review