By Wade Thiel

Bold New Looks for December
We recently received word that Arai Helmets created some new graphics for their 2019 Quantum-X, Signet-X, and VXPRO-4 helmet lines. This gives the helmet designs, which are a couple to a few years old at this point an updated look to keep buyers interested.
The Quantum-X and Signet-X came out in 2016 and are two of the better full-face helmets on the market today. They're based on the Corsair-X. They're designed similarly but specifically for two different head types, which is what got the most buzz upon their release. The VXPRO-4, on the other hand, is a motocross helmet that Arai released in 2015 to follow up the much-loved VXPRO-3.
New Quantum-X and Signet-X Graphics
The Quantum-X (above) is the bucket you want if you need a helmet designed for a round-oval head shape. Arai calls the new Quantum-X graphic design Cliff. The Cliff design offers two colorways in two color schemes: Red/Black Frost and Red/White.
The Signet-X (above) is crafted for riders with a long-oval head shape. The new graphic design is called Shockwave. It comes in three colorways and three color schemes: Black Frost, Gray Frost, and Blue Frost. I guess Arai has a thing for calling colors "frost."
The new designs are attractive and full of angles. The Quantum-X gets a blockier design, while the Signet-X gets more swoopy lines.
New VXPRO-4 Graphic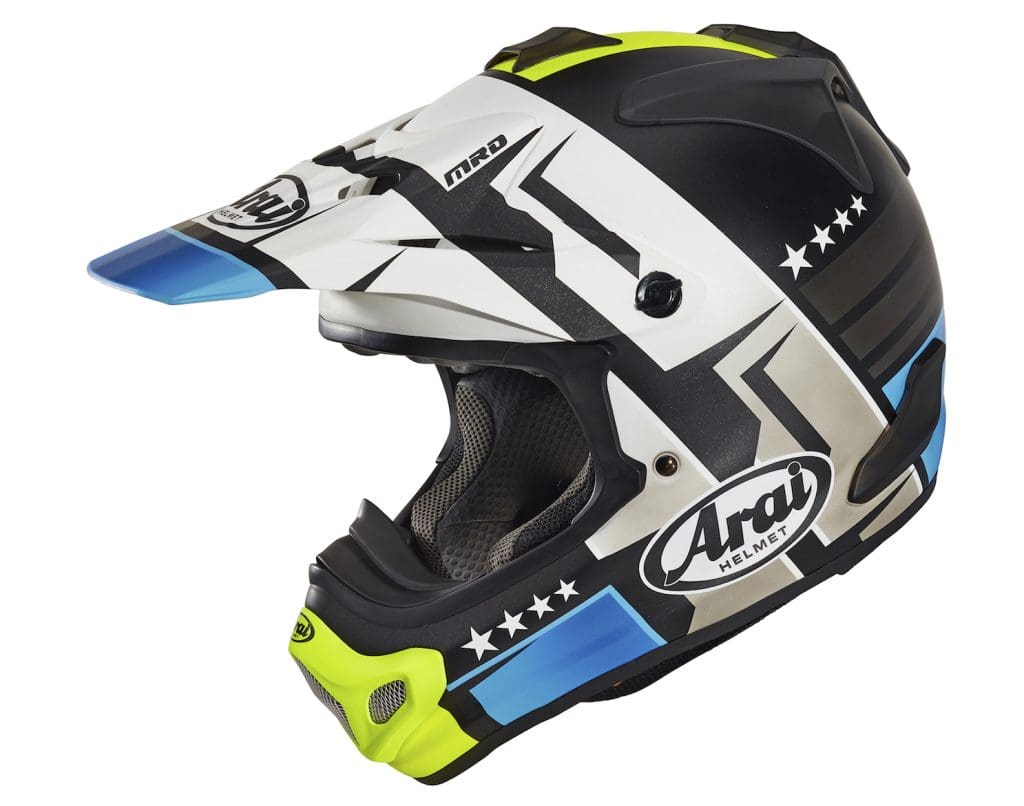 The VXPRO-4 provides ample protection. The press and consumers alike seem to like the helmet considerably. The new graphic design should help Arai keep it in people's minds for 2019. Unlike with the Quantum-X and Signet-X, Arai has only one color scheme for its new design …read more

Source:: Graphic Launch for 2019 Arai Quantum-X, Signet-X, and VXPRO-4