By Bruce Cole

Introduction
How time flies; it seems like it was only yesterday since we published our first look at the INNOVV Power Hub 1 product – I'll blame it on cabin fever generated largely due to our lousy and continuing winter…
But like the original Power Hub 1 reviewed in December 2016 to be exact, the newest iteration, now called the Power Hub 2 still provides five switched in-line fused outputs, but in a much smaller form factor – taking up about half the space needed for the original Power Hub 1.
And it is this 'downsizing' that is, at least for me, the biggest change to what is one of the most versatile and economical power output products on the market.
The INNOVV Power Hub 2
Welcome to 2019 and the INNOVV Power Hub 2. Unlike the Power Hub 1 that is a more 3-dimensional shape (think The Borg Cube), the Power Hub 2 is packaged in a smaller 'brick' form factor with identical dimensions to that of the INNOVV smart power supply module supplied with the C5 single and K2 dual channel camera systems.
Comparatively, both Hub variants are totally sealed, including the flying lead cables used for input and outputs – features allowing the modules to be mounted and used externally or in a more protected or hidden unused spot on the host platform.
But the newer smaller Power Hub 2 is far more likely to fit into a wider variety of spaces, especially when footprint and clearance are paramount; the five output leads with ATM fuse modules occupy more space than the module itself…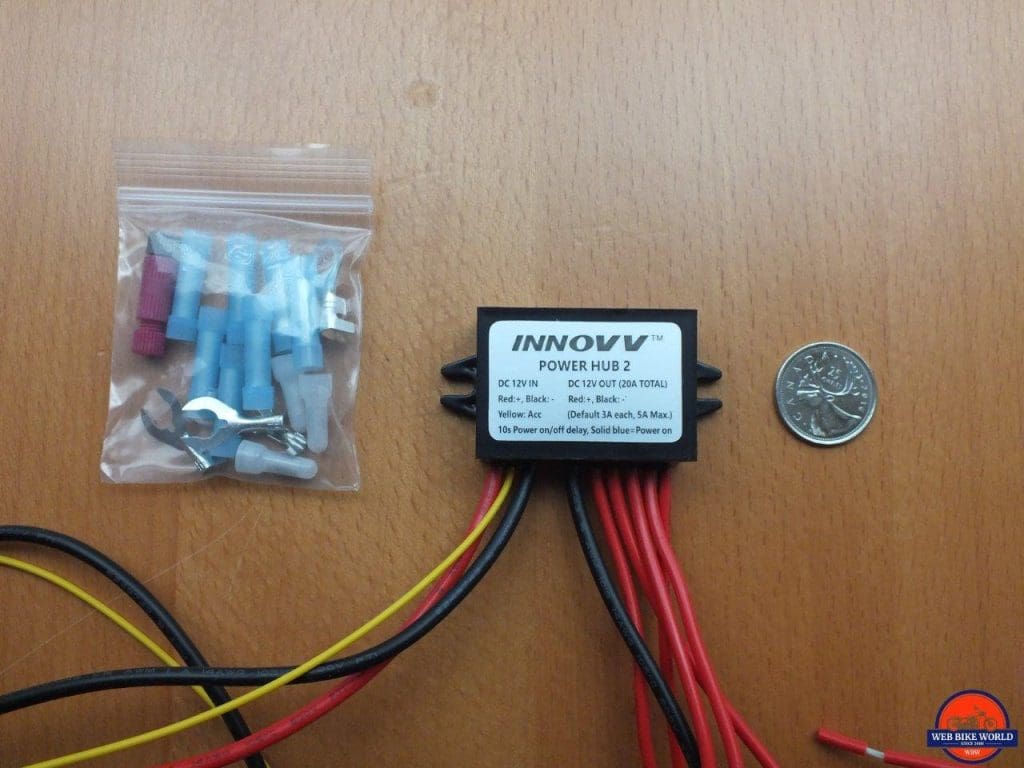 wBW has tested, installed and used virtually everything power distribution and management system …read more
Source:: INNOVV Power Hub 2: Early Release Review