Technology has become a part of almost every aspect of our daily lives. Not only do we rely on it for many forms of entertainment but we also depend on it for necessities such as communication, gathering information and even navigation when we are traveling.
How long has it been since you referred to a printed phonebook, an encyclopedia or a paper map? Thanks to smartphones, most of the 20 somethings have never done any of those things. But until recently, there was no reliable device to secure your smartphone to your bike in a functional and safe manner. However, all that has changed thanks to the Tackform Enduro Motorcycle Mount.
Shopping Now? We Recommend:
webBikeWorld has worked closely with Amazon over the years to provide our testers with products to review. In addition to being a great site to shop from, they're also a great partner.
Amazon
Free shipping (with Amazon Prime)
30-day return policy
Excellent selection
Competitive pricing
Easy Install
When I look at a website or open an instruction sheet and read, "EASY 2 MIN INSTALLATION", I am always very skeptical. But in the case of the Tackform Enduro mounting system, that promise is very accurate. The box contains three ABS cushion bushing to protect the handlebar of your bike and to create a secure fit of the aluminum clamp.

And once you select the appropriately sized bushing for your bike, there are only two screws to mount the clamp in place. The screws have an Allen's head and Tackform has even included a wrench in the box, so you really need nothing else but your bike to get this mounting system installed.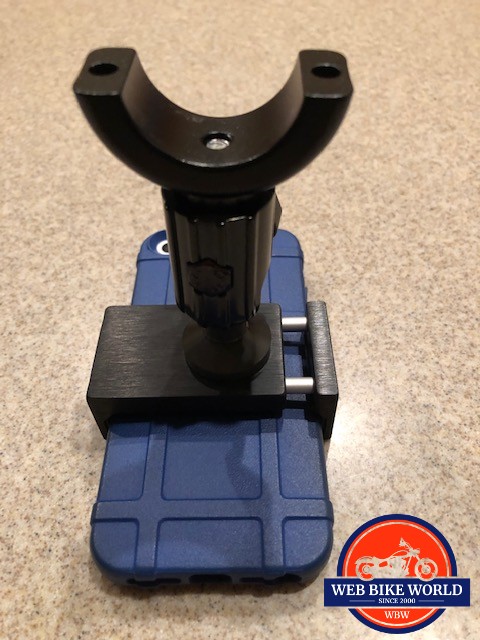 What could take you a little bit …read more
Source:: Tackform Enduro Motorcycle Mount Hands-On Review