By Jim Pruner
My first helmet back in 1987 was a bright yellow Nolan dirt bike offering. Maybe some of you reading this had the same one too? It left an impression on me, yet for some reason, I've never worn another Nolan product until today.
I've been missing out! This Italian brand has been building high quality, lightweight head protection since 1972 with their unique brand of style and features.
Our friends at Nolan were kind enough to send me their premier quality modular N100-5 in an eye-catching graphite grey color along with a fully integrated N-Com B901 Bluetooth unit to review. Thank you!
The N100-5 is the next generation follow up to the popular Nolan N104 models.
Shopping Now? We Recommend:
webBikeWorld has worked closely with RevZilla over the years to provide our testers with products to review. In addition to being a great site to shop from, they're also a great partner.
Amazon

Free shipping (with Amazon Prime)
30-day return policy
Excellent selection
Competitive pricing
First Impressions
Paint & Appearance
A lightweight yet solid feeling helmet painted a handsome color. It looks expensive like it belongs right beside the other premier helmet brands on a store shelf.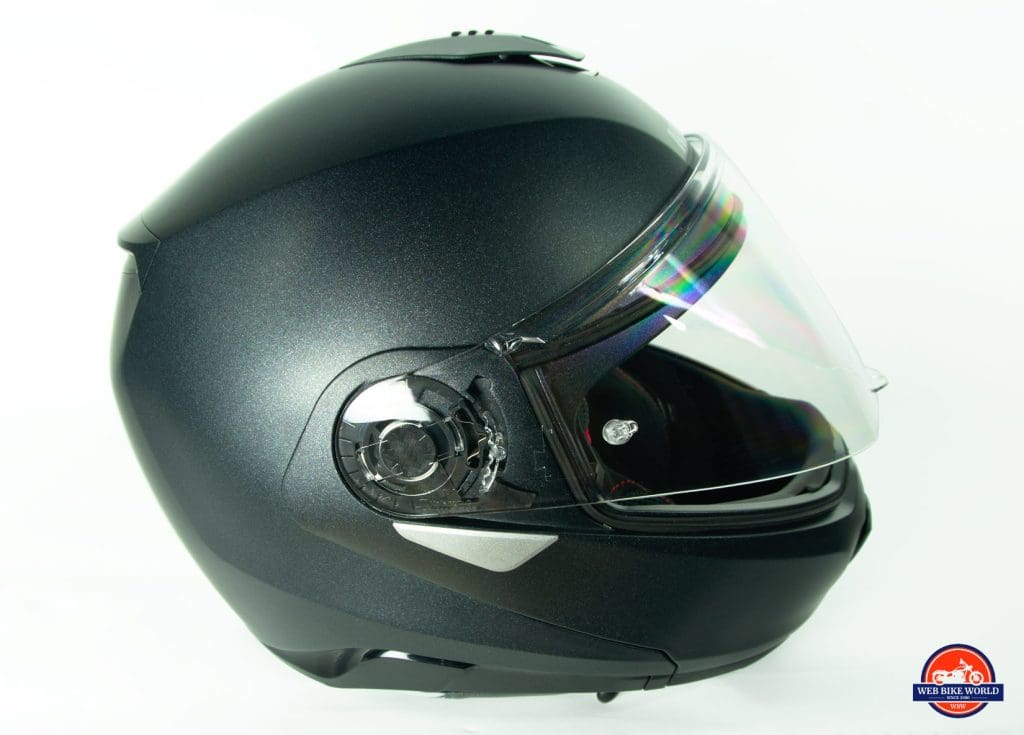 Nolan describes their paint as "earth-friendly and water-based". I can't recall ever hearing another manufacturer make this claim. Perhaps all other helmet paints are as well, but I'm not sure.
This color has a slight texture to it which should help me avoid costly drops and hide fingerprints. I notice this helmet has come …read more
Source:: Nolan N100-5 Modular Helmet Hands-On Review