By Bruce Cole

Introduction
With Cardo introducing the 2019 edition of the Scala Rider PACKTALK BOLD, SLIM and FREECOM 4+ systems with Sound by JBL audio – the result of a collaborative Cardo-JBL effort, we wanted to revisit these flagship systems; but getting both systems has and is taking a bit of time.
As such, this review covers only the 2019 PACKTALK BOLD with Sound by JBL along with a companion piece on the Cardo (Sound by JBL) 45mm Audio Set kit. The PT SLIM review will be done once the product is received, with performance data and functional observations not included here rolled up so both systems are fully and comparatively covered.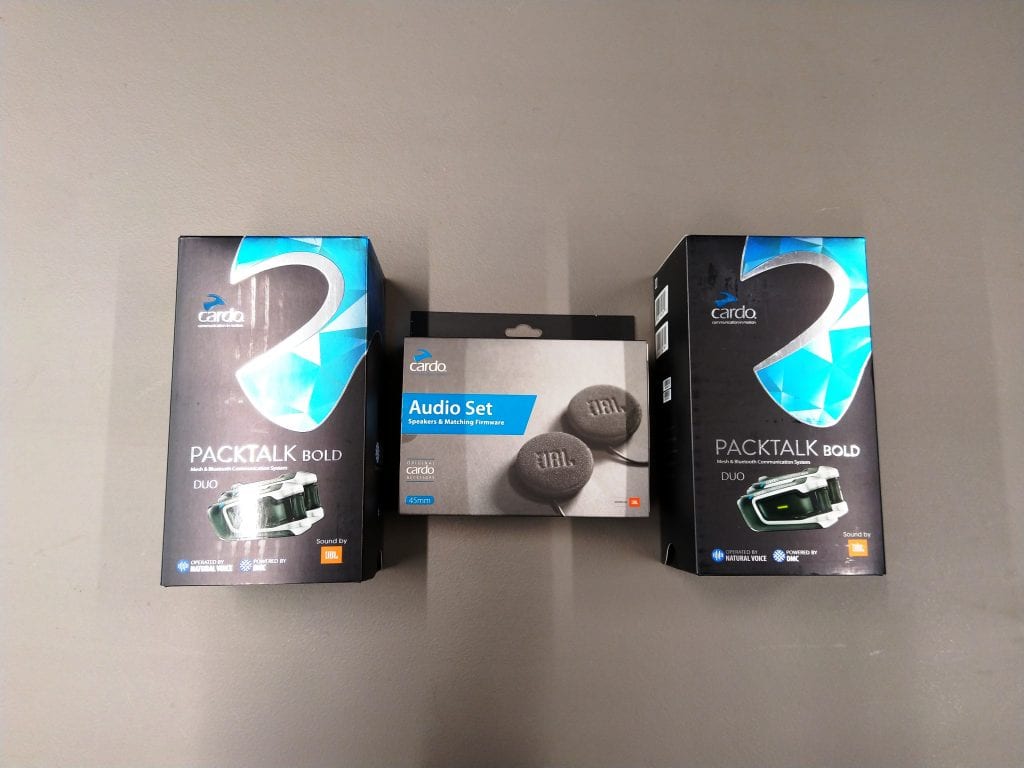 Shopping Now? We Recommend:
webBikeWorld works closely with Revzilla, 2WHEEL, and Amazon to provide our testers with quality products to review. While we have an affiliate relationship and receive a commission from items purchased, this addition comes at no additional cost to you. It is the primary way we pay for our site and reviewers.
RevZilla

Amazon

Cardo – Communication in Motion
Before delving into the PACKTALK BOLD (and SLIM) narratives, we need to go (way) back to 2003, when Cardo was one of a (very) few companies creating Bluetooth products for (early) cellphones. These products were called 'Scala' and used a unique wind-suppressing technology for crystal clear noise-free audio.
And shortly thereafter, it didn't take long for the bright idea moment to occur, resulting in the creation of the first motorcycle Bluetooth helmet headset, so we could all be and stay, …read more
Source:: Cardo Scala Rider PACKTALK BOLD with Sound by JBL