By Wade Thiel

A Good Group of Smart Helmets
When the Web Bike World team went to AIMExpo in 2019, we had a chance to chat with Quin Design Helmets' CEO and check out a few of the helmets they had on display. The company's claim to fame is the IntelliQuin Smart Technology System. It's an integrated Crash Detection and SOS Beacon. It's unobtrusive and provides a unique system that helps get you the help you need when you need it.
Quin's system is a major plus, but it's no good if the company puts it in junky helmets. Luckily, it seems they have some good lids for you to choose from. Here's a look at the 2020 lineup.
Quin McQ
Looking for a good open face helmet? The McQ is your answer. It's a 3/4 open-face design that's DOT certified and comes in a wide variety of colors and color combos. The helmet has a polycarbonate shell, an integrated Bluetooth communication system, and the IntelliQuin system. The helmet also an internal drop-down sun shield. MSRP is $299.
Quin Spitfire
The Spitfire is the company's full-face helmet. It has a polycarbonate shell, is ECE and DOT certified, offers a drop-down sun visor, integrated Bluetooth system, and the IntelliQuin system. It comes in a few colorways. the helmet has an MSRP of $399.
Quin Ghost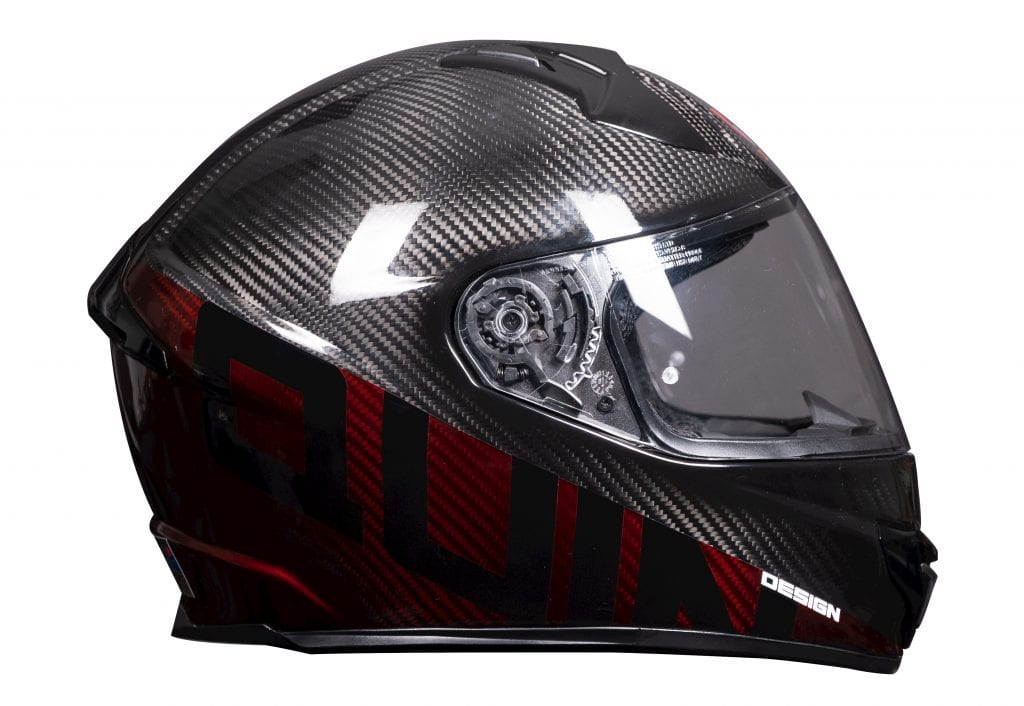 The big news for Quin Design Helmets is its new addition for 2020. It's the Quin Ghost full-face carbon-fiber helmet. Quin benchmarked the top racing helmets for this new lid. The helmet gets a light overall weight of 2.88 pounds, good aerodynamics, internal sun shield, Bluetooth communication unit, the IntelliQuin system, and ECE, DOT, and FIM certification. The MSRP is $639.
Source:: A Look at the Full Quin Design Helmets Lineup for 2020