By Jim Pruner

Is Version 3.0 The Charm For Mosko Moto's Reckless Revolver Luggage?
Last month Mosko Moto (a White Salmon, Washington based company) announced the immediate availability of a new Reckless 80 Liter, V3.0 Revolver Luggage system.
This is the third iteration of their popular flagship rack-less luggage systems, and the V3.0 Revolver is touted as the most versatile incarnation of the Reckless 80 line to date. Their designers claim to have "used all of the advantages of hindsight and truly created the ultimate rack-less luggage system."
Bold, yet confident sounding words considering just how competitive comparable systems from other companies like Giant Loop (wBW reviews here), Kriega (wBW reviews here), Touratech (wBW reviews), Enduristan and many others have been for many years now.
Mosko Moto Description
"We designed the Reckless 80 for minimalist off-road riding/camping, Backcountry Discovery
Route exploration, and international fly-to-ride trips. The Reckless 80 doesn't require side
pannier racks, saving significant weight and cost. It expands and contracts to accommodate a
wide variety of loads, making it an extraordinarily "livable" luggage system.
With the Reckless 80, we replicated the traditional three-bag organization and packing system
of a touring bike (two side panniers and a rear duffle) for bikes that don't have pannier racks. If
you're setting up a new bike, the Reckless system saves you the added weight and expense of
metal side pannier racks."
The Basic Layout
These three waterproof dry bags made of 800D polyurethane-coated (PVC free) Nylon have welded-seams (2 x 25L side bags and 1 x 22L center duffle).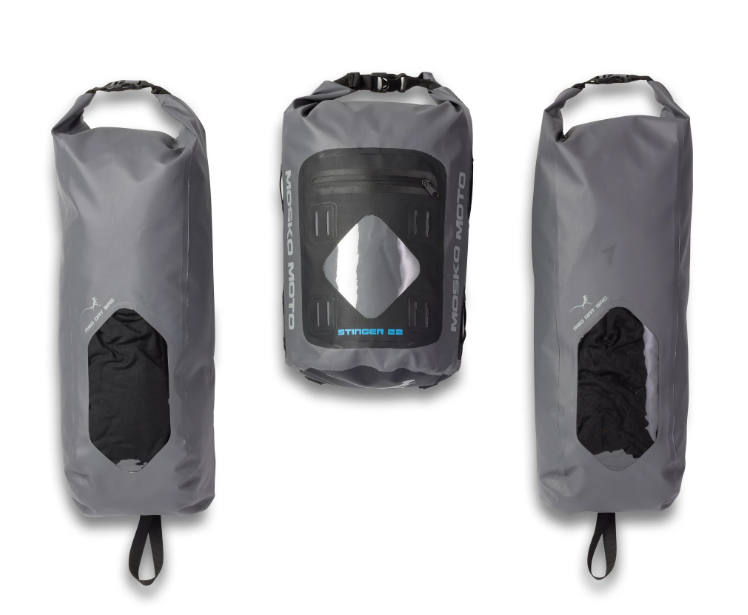 They install into a super tough and protective carrying harness made of 1680D Ballistic Nylon and Hypalon armour. That set then attaches to your bike securely and …read more
Source:: Motorcycle Luggage Preview: Mosko Moto Reckless 80L v3.0 Revolver