By Wade Thiel

Top-Quality, Lower Prices
Riding season is now in for many of us, and I'd encourage you to get out there on two wheels. With that said, I want you to get out there all suited up. At the very least, I'd say wear a helmet. If you don't have a good helmet, then it's time to buy one.
And, man, you can get a good deal right now. I'm talking about saving hundreds in many cases. Revzilla is offering up to 58 percent off select Schuberth and AGV helmets right now. You can check out all sale options at Revzilla by clicking here, or you can keep scrolling to see my top picks.
Schuberth C4 Helmet
Regular Price: $749.00, Sale Price: $349.99 (53% Off)
Schuberth E1 Adventure Helmet
Regular Price: $749.00, Sale Price: $449.00 (40% Off)
Schuberth's E1 Adventure Helmet is the lid to get if you want high-class engineering in an adventure lid. The helmet features Schuberth's special STRONG fiberglass shell and comes in two sizes. It also gets a specially optimized EPS foam, COOLMAX and Thermocool liner materials, a robust system of vents for airflow, an anti-roll-off system, a micro-lock ratchet chin strip, and a Pinlock visor. At 40 percent off, you'll save about $300 on this helmet.
AGV Numo EVO ST Stinger Helmet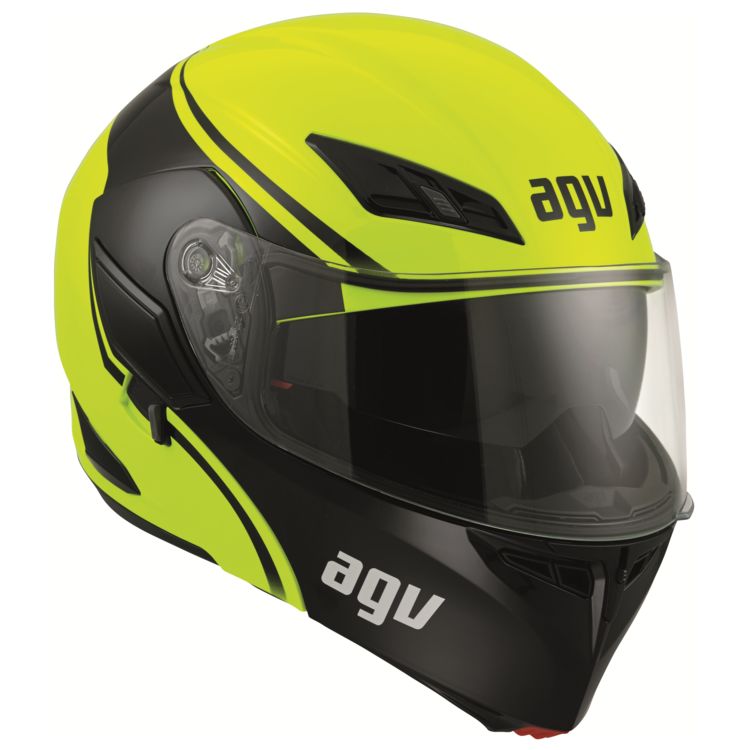 Regular Price: $329.95, Sale Price: $139.99 (58% Off)
The AGV Numo EVO ST Stinger Helmet is another good option, and it comes with a whopping 58 percent discount right now. That means you'll save about $190. The helmet offers only one shell size and two EPS sizes, but otherwise is very good. It …read more
Source:: Deals We Love This Week: Up to 58% Off Schuberth and AGV Helmets