By Wade Thiel

A Special Kind of Motorcycle Lineup
Can-Am On-Road has been doing really great lately. While some purists don't think of the three-wheeled machines as motorcycles, I think if you're out there in the saddle behind some handlebars having fun, then that's all you need.
The lineup is really made up of three different models, but there are multiple variations of each of the models, and that is what makes the Can-Am lineup special. So, let's get into the models that you can buy this year.
2021 Can-Am Ryker
2021 Can-Am Ryker
The Can-am Ryker is the lowest cost machine that seems to be appealing to those hard-to-reach demographics (women and minorities) for many motorcycle companies. This is likely because it's genuinely different and wickedly cool. The trike is geared towards urban riders and has an aggressive aesthetic.
In the regular Ryker, you get to choose between a 600cc or 900cc Rotax engine. There is an automatic CVT transmission that enables twist-n-go capability. The bike is low maintenance with a shaft drive and tool-free adjustability. There's plenty of ways to customize it, and the bike comes with two ride modes: Eco Mode and Sport Mode.
2021 Can-Am Ryker Rally Edition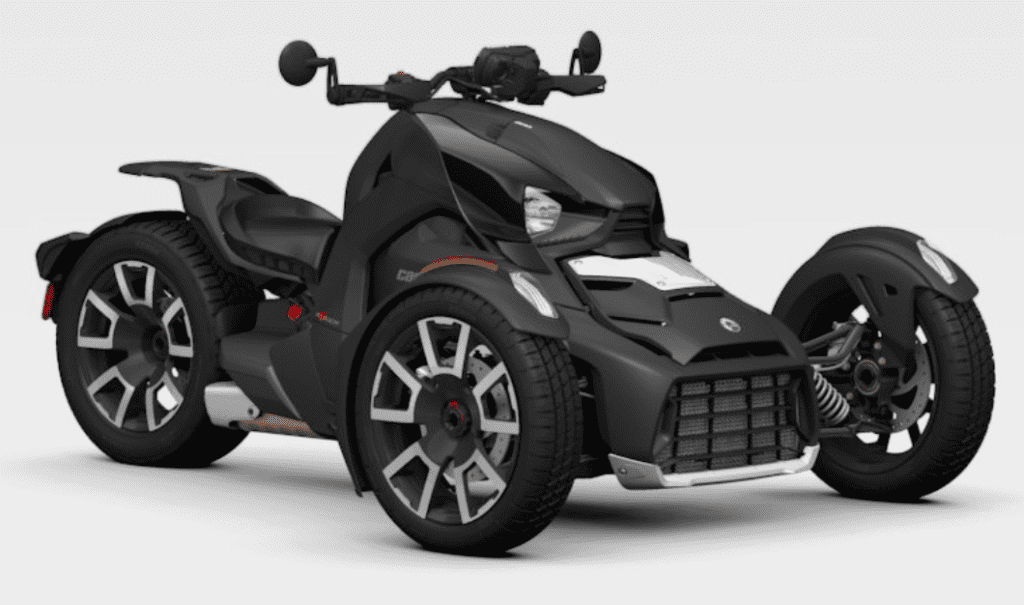 The Ryker Rally Edition is a little more extreme. The bike is only made in the 900cc form and it gets all-road rally tires, reinforced rims, front grille protection, and a skid plate. There's also some protection for the rider. This is essentially the scrambler of the Ryker lineup.
The 900cc Rotax engine comes with a CVT automatic transmission, just like the regular Ryker and it also gets the Max Mount structure for adding accessories and cargo. The bike …read more
Source:: The 2021 Can-Am On-Road Lineup