By Wade Thiel

The Triumph Lineup Has Never Been Better
You've got to love Triumph Motorcycles. Even if you're not going to buy one of these machines, you have to admit that the company has a compelling lineup from the Bonnevilles to the Rocket 3 there's a lot gawk at.
Last year Triumph rolled out some really big-deal bikes. This year, it also has some new additions to its lineup that you should be good and excited about. 2021 should be a very good year for Triumph, indeed. Here are the bikes in the lineup this year.
Modern Classics
2021 Triumph Street Twin
The 2021 Street Twin is the bike that kicks off the Modern Classics line of motorcycles. These are all the bikes-based-on-the-Bonneville platform. The Street Twin is handsome, and it brings a kind of timeless style to the lineup. It's a bike that's built for street use and should thrill you, too. It brings high quality-components and specifications at a reasonable price point.
The engine is a 900cc twin. That engine makes 59 lb-ft of torque and 65 hp. You won't be blasting into space, but you'll get around just fine. There are also over 140 accessories for you to buy to make your Street Twin unique.
2021 Triumph Bonneville T100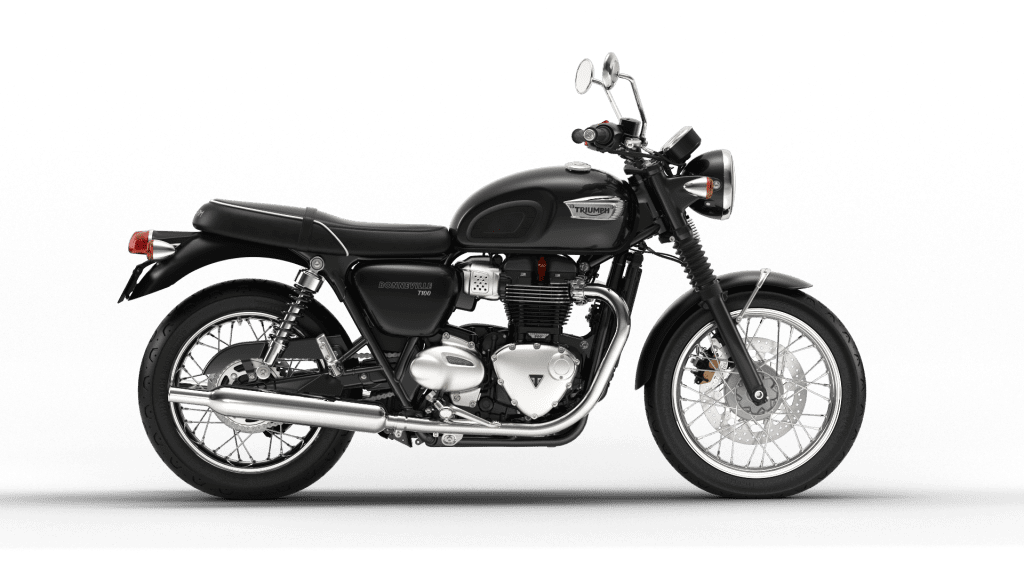 The 2021 Triumph Bonneville T100 is the true base-Bonneville. The Street Twin is nice, but if you want some real nostalgia, this is it. It brings the classic Triumph Bonneville look, but with a modern engine, features, accessories, and ergonomics. If you're chasing that vintage feel on a modern motorcycle, this is …read more
Source:: The 2021 Triumph Motorcycle Lineup + Our Take On Each Model