By Jim Pruner

I Hate The Cold and Now I'm Converted
I live in Alberta, Canada. It's what I like to call "Northernmost Texas" because we have ranchers, oil fields, country music, and a ton of lifted pickup trucks.
I'm told some areas of Texas experience some chilly weather in the winter (even snow in parts), but up here we take it too far when temperatures can occasionally plummet to inhuman levels around -40C (-40F).
The worst part for Albertan motorcyclists is the long winter wait to get back on the road. Extending our riding season later in the year or starting early when temperatures hang around freezing is vital. To do that you need specialized gear and it makes sense to go electric as I found out reviewing these Gerbing Vanguard heated gloves.
I freely admit to previously having a chip on my shoulder about using heated gear. "That's for wimps or hoity-toity types" was my old mindset before I tried any. Now I don't think I'm better than anyone riding without them, I just know I'm a lot warmer!
What You'll Need
Justin Silverman from Gerbing and Gyde Supply sent me a pair of their Vanguard heated gloves to review free of charge along with a jacket liner, Y Harness, twin circuit temperature controller, and a 12V battery harness.
Dual circuit temperature controller $69.99
12V battery harness $11.99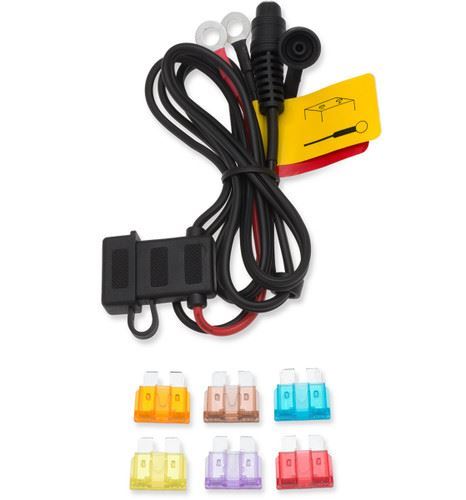 Y Harness $11.99
Heated jacket liner $249.99
<img loading="lazy" src="https://www.webbikeworld.com/wp-content/uploads/2020/11/gerbing-12v-heated-jacket-liner-1024×1024.jpeg" alt="Heated jacket liner." width="1024" height="1024" srcset="https://www.webbikeworld.com/wp-content/uploads/2020/11/gerbing-12v-heated-jacket-liner-1024×1024.jpeg 1024w, https://www.webbikeworld.com/wp-content/uploads/2020/11/gerbing-12v-heated-jacket-liner-300×300.jpeg 300w, https://www.webbikeworld.com/wp-content/uploads/2020/11/gerbing-12v-heated-jacket-liner-150×150.jpeg 150w, https://www.webbikeworld.com/wp-content/uploads/2020/11/gerbing-12v-heated-jacket-liner-768×768.jpeg 768w, https://www.webbikeworld.com/wp-content/uploads/2020/11/gerbing-12v-heated-jacket-liner-30×30.jpeg 30w, https://www.webbikeworld.com/wp-content/uploads/2020/11/gerbing-12v-heated-jacket-liner-75×75.jpeg …read more
Source:: Gerbing's Vanguard Gloves Warmed My Cold Hands and Heart