By Chase Hadden

It's Official
The production versions of both the Kawasaki ZX-10R and ZX-10RR have been officially unveiled shortly after the Kawasaki Race Team brought the updated ZX-10RR for a field day at winter testing in Jerez.
Originally, we only had concrete information regarding the visual updates that have been brought to these bikes, but with Kawasaki finally dropping the official details we can get a much more in-depth look into the upgrades that the 2021 models will be bringing to the table.
Since we've covered the visual updates already in quite a few news posts (see the winter testing article here), I think it's appropriate to cover the engine upgrades first and foremost. The new ZX-10R brings a Euro 5 compliant exhaust, air-cooled oil cooler, updated gearing rations, and brings electronically actuated valves (16 of them, to be specific) to the pre-existing 998cc inline-four engine ocongifuration.
The new front forks are Showa Balance Free Forks featuring a lower spring rate than the previous model, as well as a softer rebound and firmer compression dampening for better cornering performance under load. To help this beast come to a stop, the pads have seen an update and the reservoir location has been shifted to the rear end of the bike.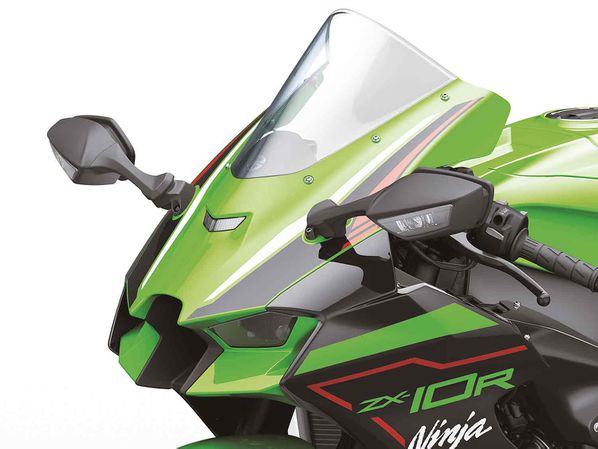 Beyond the mechanical components, the frame has been redesigned to include the engine in the blueprints acting as a stressed member which allows for a straight line to be drawn from the handlebars to the rear axle to improve handling and performance in …read more
Source:: After Many Teasers, the 2021 Kawasaki ZX-10R and ZX-10RR Are Finally Here