Introduction
I still think of Scorpion helmets as a "new" manufacturer but as I did my research for this review I realized they have been around for quite a while now. In fact, it has been about 16 years since we reviewed their EXO 700 helmet (Dec, 2016) and we came away impressed.
Side view of the EXO R1 Air, note the drop of the chin bar indicative of sport/race oriented design
Back before I'd started looking at webbikeworld.com reviews (or even heard of them) I had purchased an EXO 400 in 2007. This was after handing the helmet in person and weighing the comfort, feel, and price. I wasn't sure how long Scorpion would be around but it seemed worth it at the time.
I've owned and reviewed a lot of helmets since then and there have been other Scorpion helmets along the way. My current daily rider is an EXO ST1400 which I reviewed about 18 months ago so in a way I've come full circle over the past dozen years.
ScorpionEXO
Scorpion as a brand likely familiar to webbikeworld readers but in case you've recently stumbled into our corner of the web, or simply haven't heard of Scorpion, here's the info.
Scorpion EXO is the brand name used by Scorpion Sports USA since 2004 which itself was established as a subsidiary of Kido Sports. The brand has earned a reputation for delivering good value and build quality while also including features that are often found at higher price points.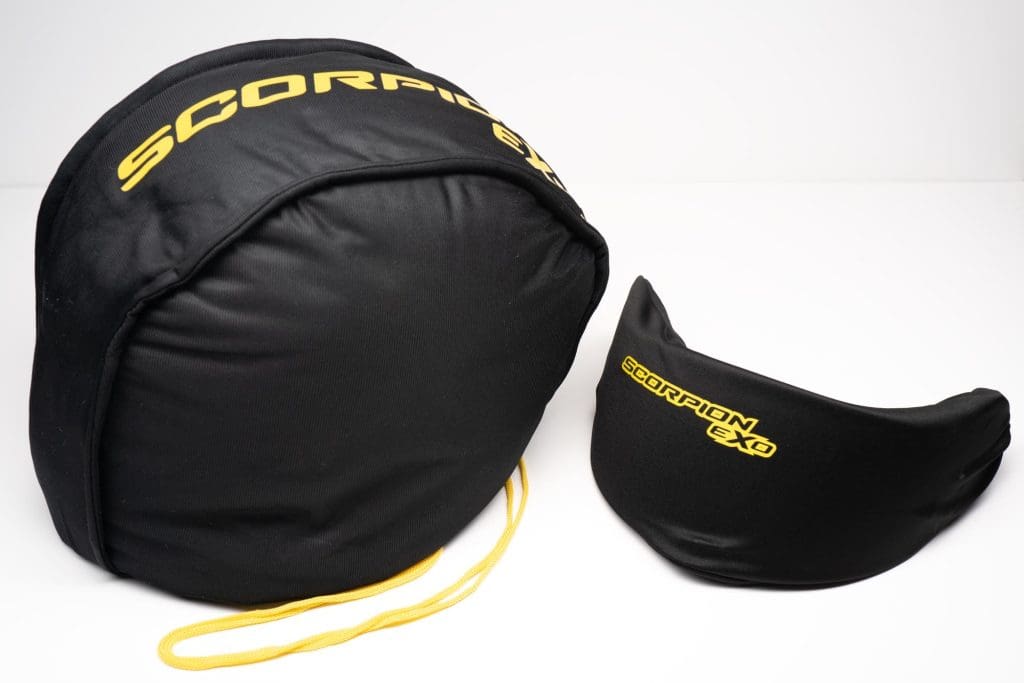 The EXO R1 Air comes with a nice bag along with an extra, Pinlock-ready tinted visor …read more
Source:: [REVIEW] Scorpion EXO R1 Air Helmet