By Chase Hadden

Limited To 120 Units!
Yeah, you heard that right; there's a new Chieftain in town, and it's going to be available in unbelievably low quantities, with a proper pricepoint to back up the limited nature of the motorcycle.
Indian's Chieftain is at the top of the bagger-ladder when it comes to cruisers that are built to tour. It's big, powerful, beautiful, packed with features, and premium in every way-shape-and-form (very comparable to Harley-Davidson's Road/Street Glide bikes). 2021 not only brought us an updated Chieftain for the new model year, but Indian just announced the bikes final form; the Chieftain "Elite" – a motorcycle fit to be the celebration of Indian Motorcycle's 120 years of service.
This Elite version of the standard chieftain will come in a very special two-tone paint job that Indian touts as being "Thunder Black Vivid Crystal over Carbon Crystal". The result is a spectacularly clean paint job featuring speckles and two-tone striping over all parts of the bike. Indian claims that this special hand-painted work takes their team over 24 hours to apply to the motorcycle.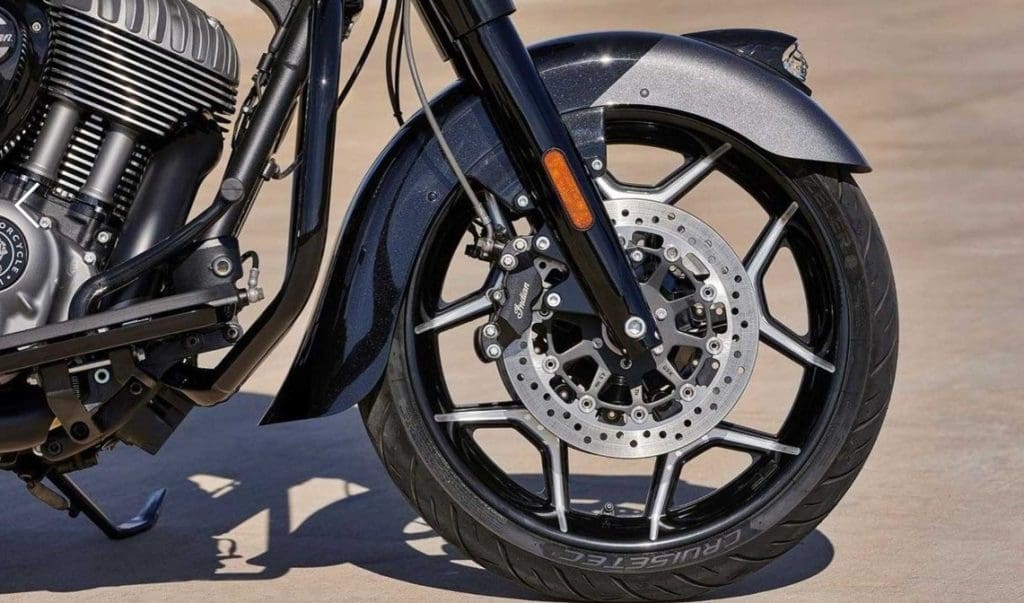 Beyond the special paint, you can see that the Elite gets a new 19-inch front rim to complete the image, backed up with its lowered suspension when compared to the standard Chieftain.
Everything on this bike is color-matched, and even the accessories that you will be able to pick from to truly customize this limited-run bespoke bagger.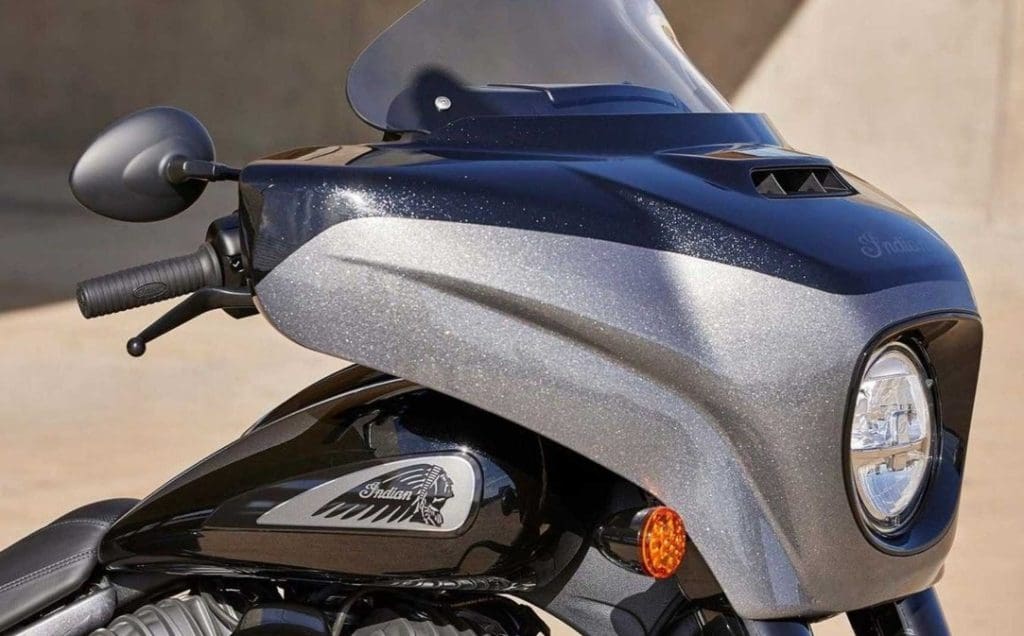 The bike wouldn't be able to take the cake …read more
Source:: Check Out Indian's New 2021 Chieftain Elite (Celebrating 120 Years Of Greatness)