By Amanda Quick
Husqvarna has just revealed their new sexy fleet of special edition models – and I'm drooling.
According to RideApart, the Swedish manufacturer has once again partnered with REPLAY, a premium casual clothing brand from Italy, to create a range of well-groomed rides that can stand out in a crowd. Other companies that have recently gone this route include Vespa, who will be releasing a limited product range in partnership with Dior for similar hype. The concept of owning a piece of muscle that also serves as a status symbol and a sine qua non nod (Latin for 'YOU NEED THIS') to the higher quality things in life has become increasingly popular and fashionable in both the EV and moto-industry – and we absolutely love the results.
Here are the three REPLAY edition models – The 701 Vitpilen, the 701 Supermoto, and the 701 Enduro.
Vitpilen 701 REPLAY EDITION
The Vitpilen 701 (anybody else know that meant 'white arrow'?) has been blessed with a polished bronze tank finish, black and bronze accents, and an untouchable element of elegance. The strong positioning of the REPLAY logo gives off the air of a collectible.
701 Supermoto REPLAY EDITION
The 701 Supermoto, by contrast, gives us an overall blacked-out stealth vibe, with the bronze accents on the rims and radiator shrouds hinting at luxury.
And then we arrive at the 701 Enduro with the thirst for more off-road elements
701 Enduro REPLAY EDITION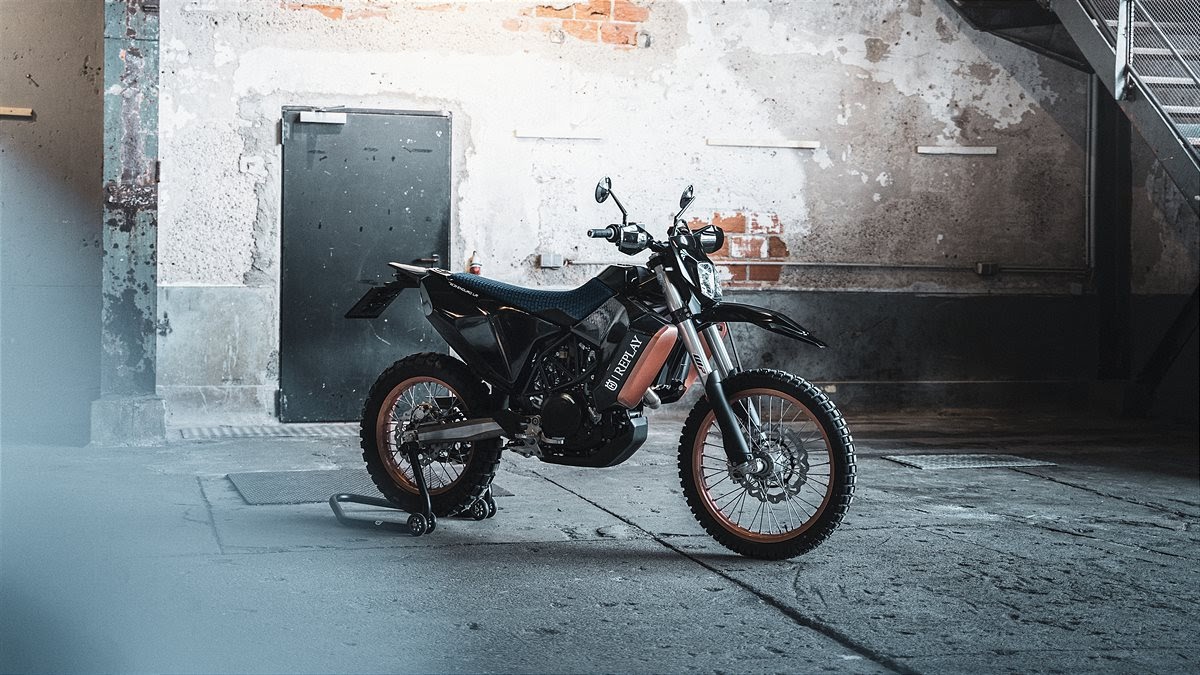 Now that I've gotten you excited to get your hands on a Replay moto, sorry to break it to you, but according …read more
Source:: Iconic Limited Edition Husqvarna Bikes Released in Partnership with REPLAY