By Amanda Quick
There's nothing that piques my interest quite like a vehicle that appears to be in the far extreme of a category – any category, really.
And with the pedigree of a motorcycle, bloodlines rooted firmly in Russia, and the general appearance of a tank, the Hamyak fits that description to a tee.
According to a report by DesignBoom, the Hamyak is a 150cc motorcycle that Russian engineer Eduard Luzyanin originally built for the All-Terrain Vehicle Trophy back in 2020.
Lovingly dubbed his creation 'the Hamster (pronounced 'Khomyak'), the build was originally a one-off to create a machine that can traverse more troublesome terrain, such as snow and sand.
Still, with requests coming in to build a second, Luzyanin obliged to the great delight – and slight consternation – of all.
How this fits into the category of a motorcycle is beyond me. However, I will admit the general height of the vehicle (knee-high) is admittedly convenient and compact enough to toss into the back of a truck and tote to wherever needed. The quirkiest feature of the Hamyak, though, is its ability to steer – or general lack thereof.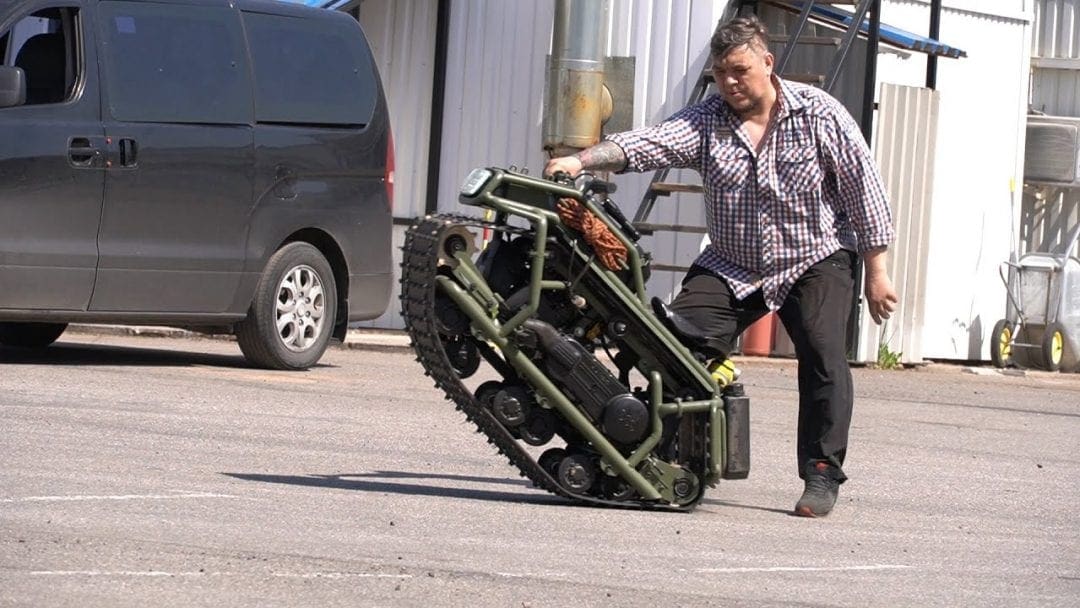 Turning is apparently a suggestive feature of the Hamyak. It requires the shifting of the rider's body weight to allow the motorcycle to turn in the desired direction – similar to a skateboard.
Should this method not work for you (I'm thinking this event WILL be a record-breaker should you manage a good lean when bumbling through town at a law-jarring 27 mph), planting a foot on the …read more
Source:: Meet Russian All-Terrain Motorcycle, the Hamyak ("or Hamster")