By Amanda Quick
A French manufacturer has just launched the new lineup of off-road electric bikes for kids, and they're the smartest gadgets I've seen today.
Founded in Vitoria by Don Luis Iriondo in 1948, Torrot started as a company by manufacturing sturdy touring and road bicycles. This lineup eventually expanded to more cc-hefty staples (such as the Mustang and TT) for the motorcycle world. By 2011, though, the company had switched to fully electric, with their goal being to create fun, logical, practical machines to enjoy.
And they're delivering those elements in spades with the brilliantly compact Trial, Motocross, and Supermotard.
First of all, I would have given my right leg to have a machine like this to squeal around on as a youngster. And my parents would actually agree with me, given that these machines sport a nifty safety feature. Each bike comes with a wireless connection to a mobile device of choice, called "The Parent Control System" (PCS).
According to a report from RideApart, The PCS is a program that acts as a dashboard to the bike's specs, allowing the owner of the device to toggle the bike's power output, throttle response, and max speed – even going so far as to give the option to disconnect power, if necessary.
While the kid in question might not see this as a benefit, the new Trial, Motocross, and Supermotard boast more than enough power to guarantee hours of breathless bliss, even with half the power.
Torrot has built two lineups; the Trial 1, Motocross 1, and Supermotard 1 are built for ages four to seven, while the Trial 2, Motocross 2, and Supermotard 2 are better suited for ages 6 through 9.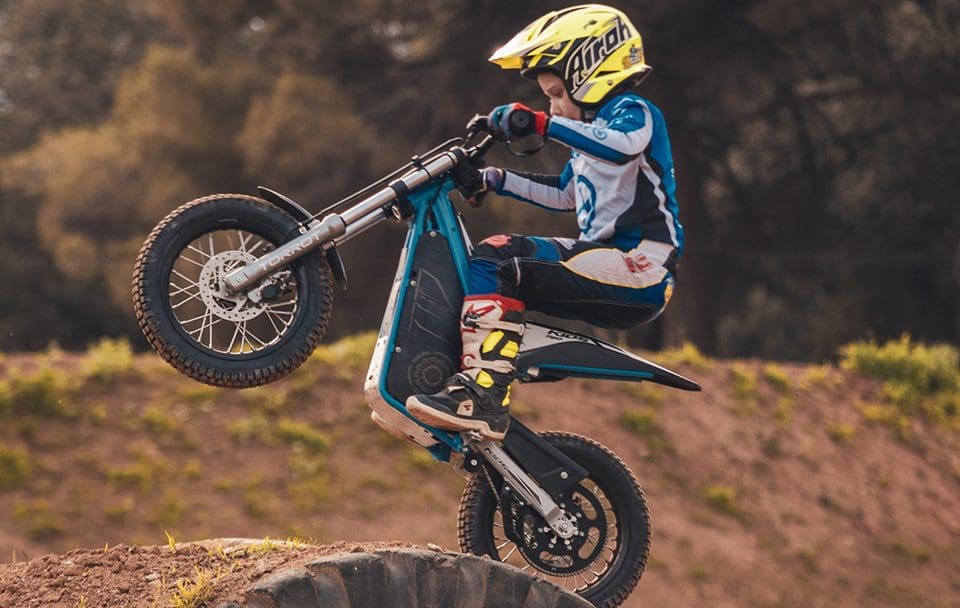 Additional features (beyond the electric component) also include hydraulic aluminum …read more
Source:: Torrot Invests in Powersports Families with Launch of Electric Dirt Bikes for Kids