By Jim Pruner
Shopping Now? We Recommend:
webBikeWorld works closely with Revzilla and Amazon to provide our testers with quality products to review. While we have an affiliate relationship and receive a commission from items purchased, this addition comes at no additional cost to you. It is the primary way we pay for our site and reviewers.
Amazon
Free shipping (with Amazon Prime)
30-day return policy
Excellent selection
Competitive pricing
One That Got Away in 2020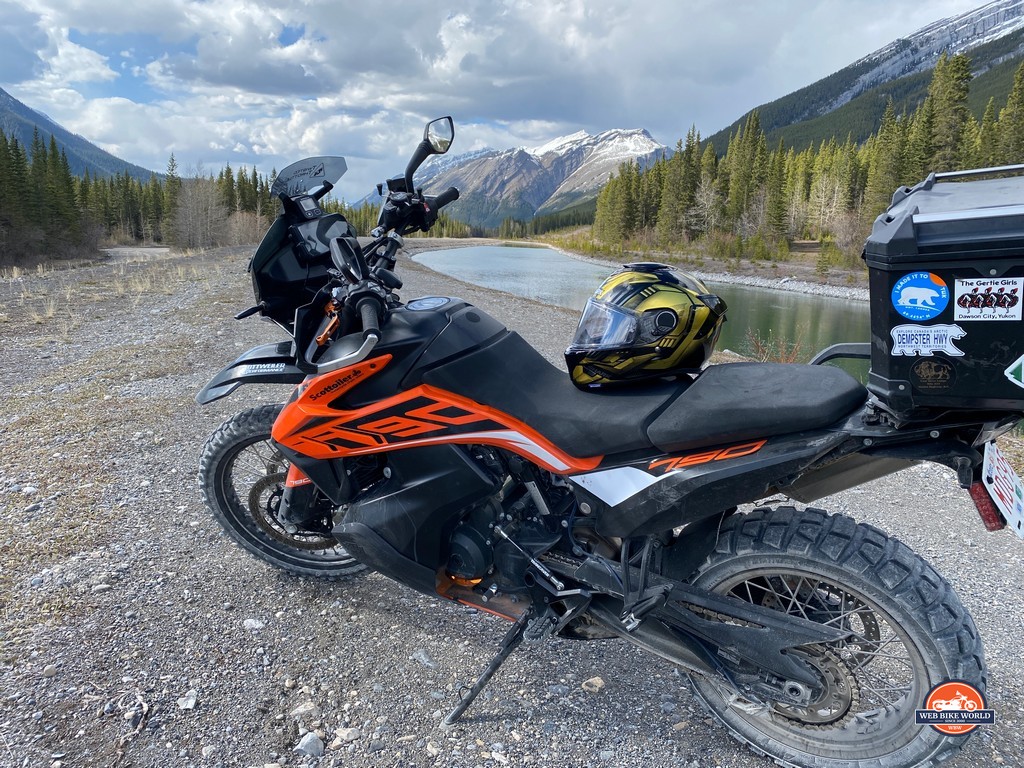 In 2020, the new Spartan GT sport helmet was presented to us, the motorcycling masses by French manufacturer Shark Helmets proclaiming it would better protect our heads than the previous Spartan model did.
The differences between the older and newer models of Spartan when it comes to protection consist of a Multi-Density EPS foam liner in the GT, along with a shell sandwich made of multiaxial fiberglass and carbon fiber, from what I can tell. Those are legitimate safety enhancements over the fiberglass shell and mono-density EPS foam of the old Spartan. Bravo!
Why Not A Carbon Fiber Shell?
At first glance, I thought there was also a full Carbon Fiber shell version of the Spartan GT available but it turns out to only be a "skin" of carbon fiber, so it's only aesthetically enhanced and no further protection is gained.